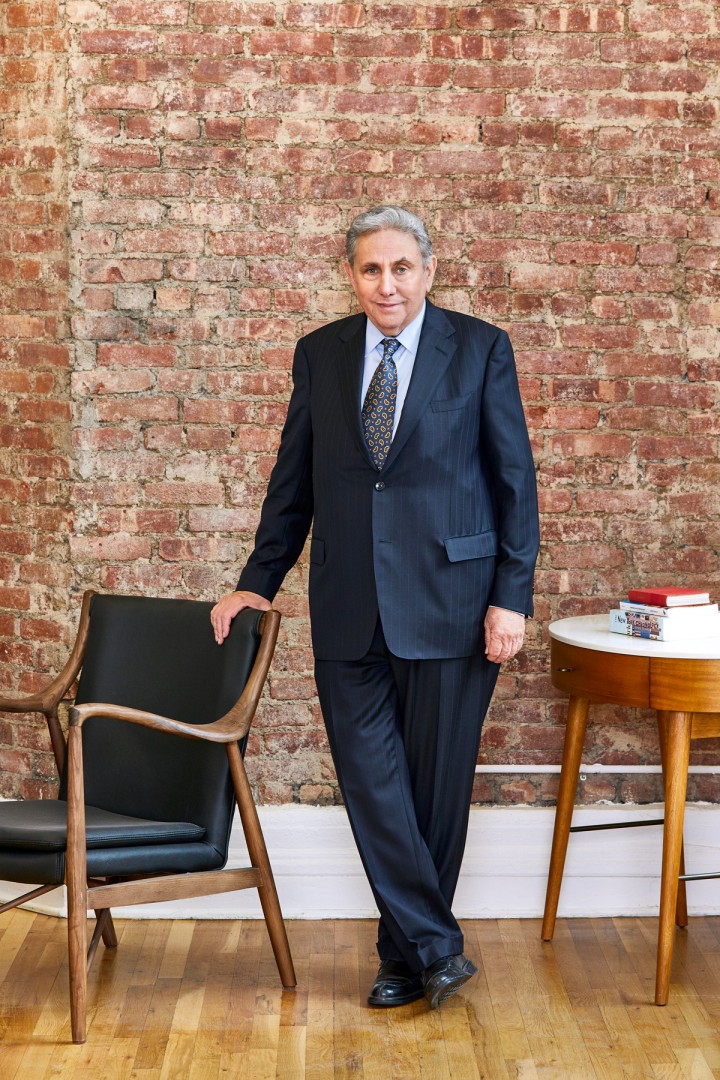 Jeffrey Gural
Chairman and Principal
Jeffrey Gural is Chairman of GFP Real Estate LLC (formerly Newmark Holdings and Newmark Knight Frank). GFP Real Estate LLC has an ownership interest in more than 50 properties, most of which are located in New York City. Mr. Gural, together with his son Eric Gural and nephew Brian Steinwurtzel, are responsible for all future acquisitions and the managing and leasing of the over 11 million square feet in which they have an ownership interest.
Mr. Gural joined Newmark Knight Frank in 1972, and served as Chairman until 2017, after which he became Chairman Emeritus. Prior to that, Mr. Gural was a member of the staff of Morse-Diesel Construction Co. for approximately six years where he was responsible for the supervision and construction of more than one million square feet of new office space in such notable buildings as 437 Madison Avenue and 645 Madison Avenue.
Mr. Gural is a member of the Board of Directors of The Real Estate Board of New York; President of the enCourage Kids Foundation; Chairman of I Have a Dream Foundation – NY and Co-Sponsor of the Chelsea-Elliot "I Have a Dream" Project; former Chairman of the Board of Directors of the Times Square Alliance; member of the Board of Trustees of The New School; Chair of the Board of Governors for Eugene Lang College The New School for Liberal Arts; Chairman of the Board of Directors for Alliance of Resident Theatres/New York; Vice President of The Broadway Association; member of the Board of Directors of the Museum at Eldridge Street; member of the Board of Directors of the Statue of Liberty Foundation; member of the Board of the Settlement Housing Fund; member of the Board of Directors of New York City Outward Bound Schools; member of the NYC Board of Directors for the March of Dimes and President of The Realty Foundation of New York. Mr. Gural is a member of the Board of Directors of the UJA-Federation, where both he and his father, Aaron Gural, were honored at the organization's 1995 Annual Luncheon.
As a sideline, Mr. Gural is a major owner and breeder of Standardbred racehorses and has two farms in Upstate New York and Northern Pennsylvania. Mr. Gural owns a casino in Upstate New York; Tioga Downs and a racino at Vernon Downs. Mr. Gural is also Managing Partner of New Meadowlands Racetrack LLC, which is the current lessee and operator of the New Meadowlands Racetrack. The Meadowlands recently opened a new $120 Million grandstand which is a state of the art new facility.
Mr. Gural is a graduate of Rensselaer Polytechnic Institute, with a degree in Civil Engineering. He is married, has three grown children, six grandchildren and resides in Manhattan.