230 Fifth Avenue
Building Contacts
Asset / Leasing Manager
Property Manager
Superintendent
Property Information
Located:

Corner of East 27th Street and 5th Avenue

Built:

1914

Renovations:

Sidewalk - 2018

Total Building Size:

465,000 SF

Floors:

20, 2 below-grade

Website:

230fifthave.com
230 Fifth Avenue was built in 1914 and designed by the architectural firm of Schwartz & Gross in a Beaux Arts style, replacing the Victoria Hotel.
The construction of the building pioneered an innovative technique in which the foundation for the new building was created at the same time as the hotel was demolished. GFP acquired 230 Fifth Avenue in July 1958 and has managed the building ever since. In the early 1990s, the building was converted into a wholesale showroom building for the home industries and is now known as The New York MarketCenter™.
The building stands 20 stories tall and is home to over 200 showrooms housing a diverse collection of product lines and categories, including Home Textiles, Decorative Accessories, Home Furnishings, Architectural Products, Art, and more.
Situated on Fifth Avenue between 26th and 27th Streets, just north of Madison Square Park, the building is easily accessible by subway, bus, car and taxi. N, R and 6 trains are accessed at 23rd or 28th Street stops, with PATH service and the F train available at 23rd Street and 6th Avenue or 33rd and 6th Avenue.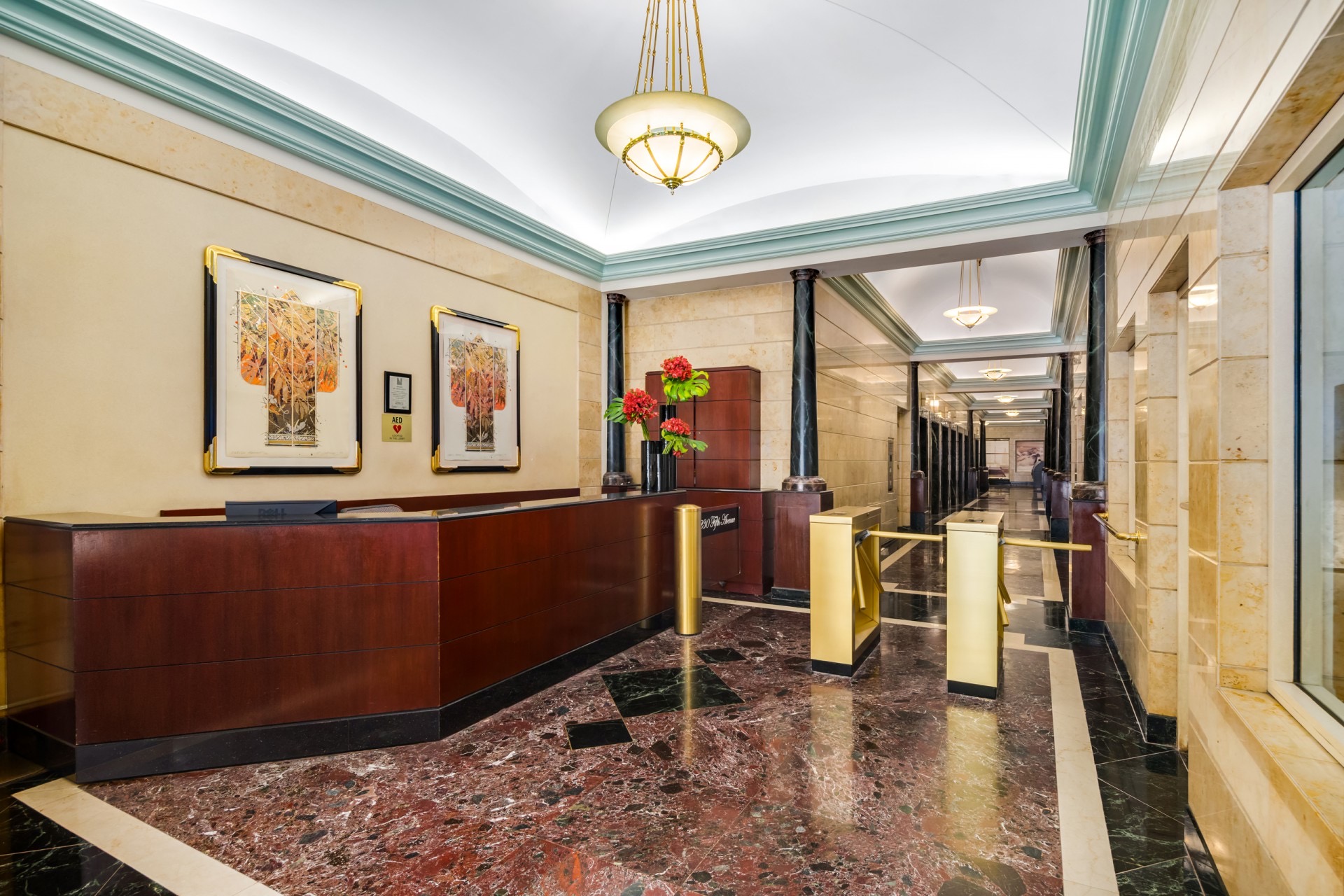 FLATIRON DISTRICT
The district is named after the world renowned Flatiron Building, situated at the crossroads of Fifth Avenue and Broadway at 23rd Street. The Flatiron district is bound by Union Square to the south, 23rd Street to the north, and reaches west to Sixth Avenue and east to Park Avenue South.
This iconic neighborhood offers an abundance of amenities for many area workers and residents. From the open space of Madison Square Park – and the very first Shake Shack that still has lines forming nearly 15 years since the first humble summer cart was replaced with a permanent kiosk – to high-end eateries and much in between, it is a foodie's paradise.
For something ultra-smart, diners at Eleven Madison Park, named the Best Restaurant in the World in 2017, sample 3-star Michelin cuisine from Chef-owner Daniel Humm. For similarly polished execution in a more relaxed yet extremely stylish setting, Mexico's leading chef Enrique Olvera has been wowing diners since 2014 at Cosme, which also made the top 50 list. Other go-to destinations include Jean-Georges Vongerichten's ABC kitchen with locally sourced farm-to-table offerings and Gramercy Tavern.
Another famous chef making his mark in the area is Mario Batali. Eataly, the original location of his famed Italian market with offerings morning to night, keeps the lunch crowd and late-night diners happy with restaurants, counters, cafés and the market.
There are numerous high-profile tenants in the area including Credit Suisse, Yelp, Sony and Tiffany's.