Case Study
100 Crosby Street
Redevelopment of Historic Commercial Property • Reconfiguration of Building Lobby/Entrance & Retail
Project
Relocated the building's core, lobby and entrance from Broadway to Crosby Street, rebranding the property 100 Crosby Street.
Created 9,000 SF of trophy retail space in Prime SoHo on Broadway.
Beautiful new building lobby and entrance and renovation and modernization of all elevators, common corridors and restrooms.
All windows replaced throughout building.
Results
Increased rentable sq ft by 10%, retail rents by 100%, office rent by 15% and NOI by over 70%.
Secured a 20-year lease with retailer Converse (credit backed by Nike, Inc).
Before And After
Relocation Of Building Entrance And New Windows
Relocation Of Building Entrance And Creation Of Retail Space Along Broadway
New Building Entrance
New Building Lobby And Elevators
Location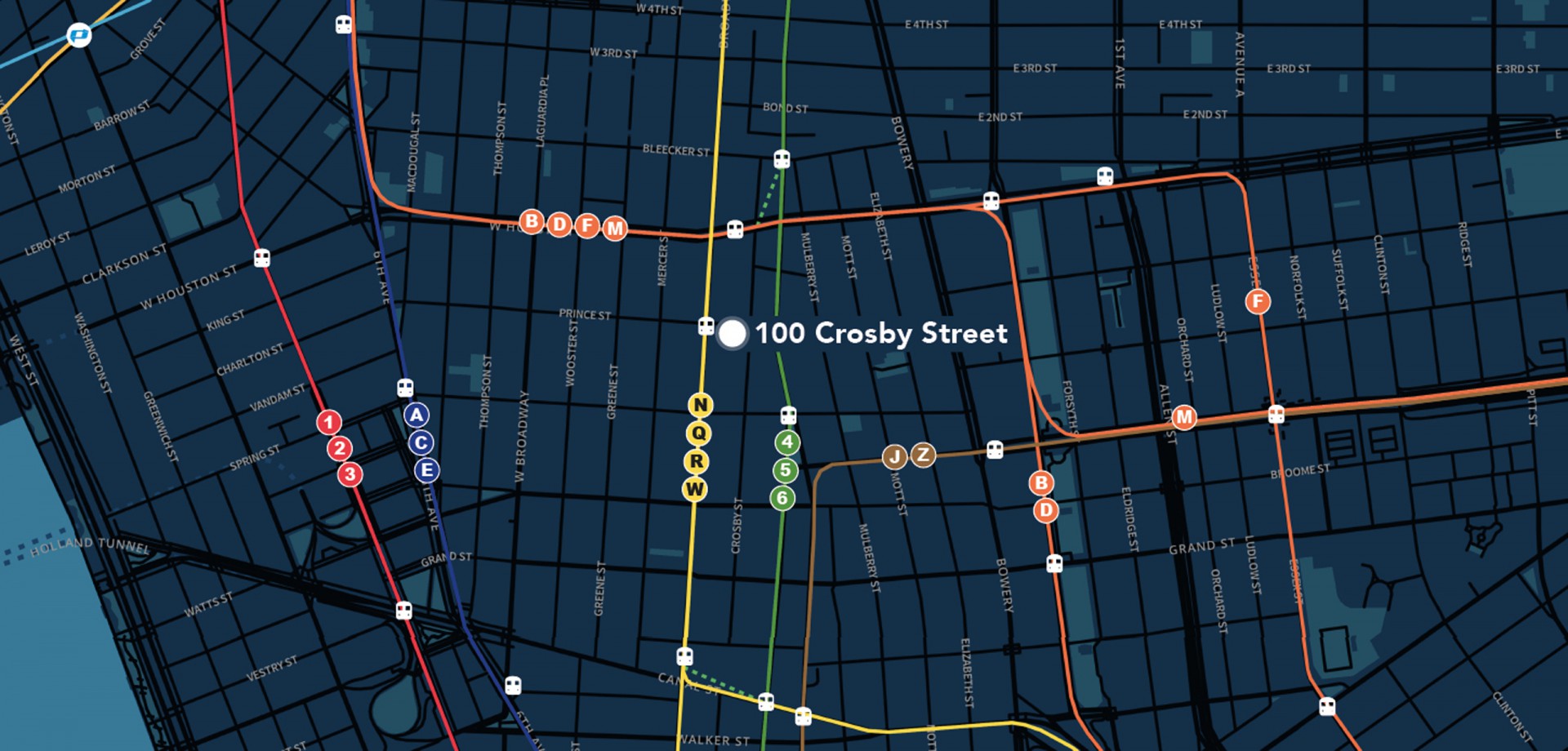 More Case Studies