Case Study
515 Madison Avenue
Class A Office Redevelopment
Location
Plaza District, New York, NY
Project
Acquisition of Fee Simple Interest through the restructure of the ground lease and sandwich lease positions.
Renovation of Historic building lobby, entrance and façade.
Modernization of building elevators to destination dispatch.
Implemented a Pre-built Program where office suites were built to LEED standards.
Results
Leased over 100,000 SF the same year, doubling rents previously achieved and increasing the NOI by 60%.
Before And After
Building Façade Repair And Restoration
Building Entrance Renovation
Building Vestibule Renovation
Building Lobby Renovation
Building Lobby Renovation
Building Lobby Renovation
Building Elevator Modernization
Location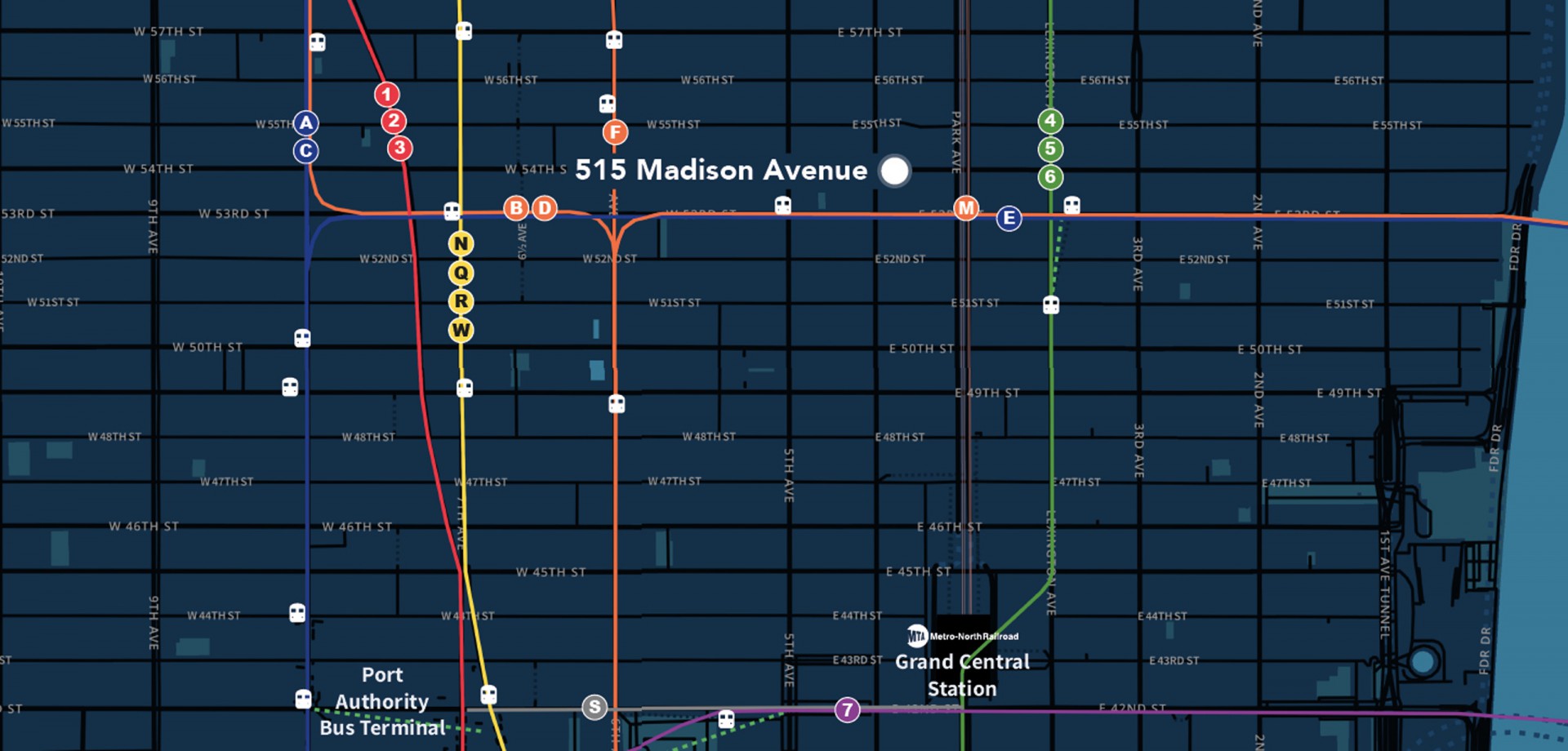 More Case Studies