Case Study
1560 Broadway
Reconfiguration of Building Lobby/Entrance and Retail
Location
Times Square, New York, NY
Project
In Partnership with Benenson Capital , acquired adjacent properties through separate yet concurrent transactions to create transformational redevelopment.
Demolished side property, relocated building's core, lobby/entrance and consolidated elevators to create 30,000 SF of Prime Retail space and Optimal Billboard Rights along Broadway in Times Square.
Fully renovated lobby and entrance, installed turnstiles and destination dispatch elevators, created a sky lobby on the mezzanine floor.
Expansion of Penthouse floor for building's largest tenant, Actors Equity creating a floor solely for "premiere audition space".
Results
Increased rentable SF by 11%, Retail Rents by 228%, Office rent by 9%, Billboard Rents by 125%, and NOI by 369% .
NNN entire retail space and billboard rights to credit tenant for a 40-year term.
Before And After
Creation Of Prime Retail And Billboard Space
Creation Of Prime Retail And Billboard Space
Creation Of New Building Entrance
Creation Of New Building Lobby And Sky Lobby
Creation Of New Building Lobby And Sky Lobby
Installation Of New Elevators Servicing Entire Building
Location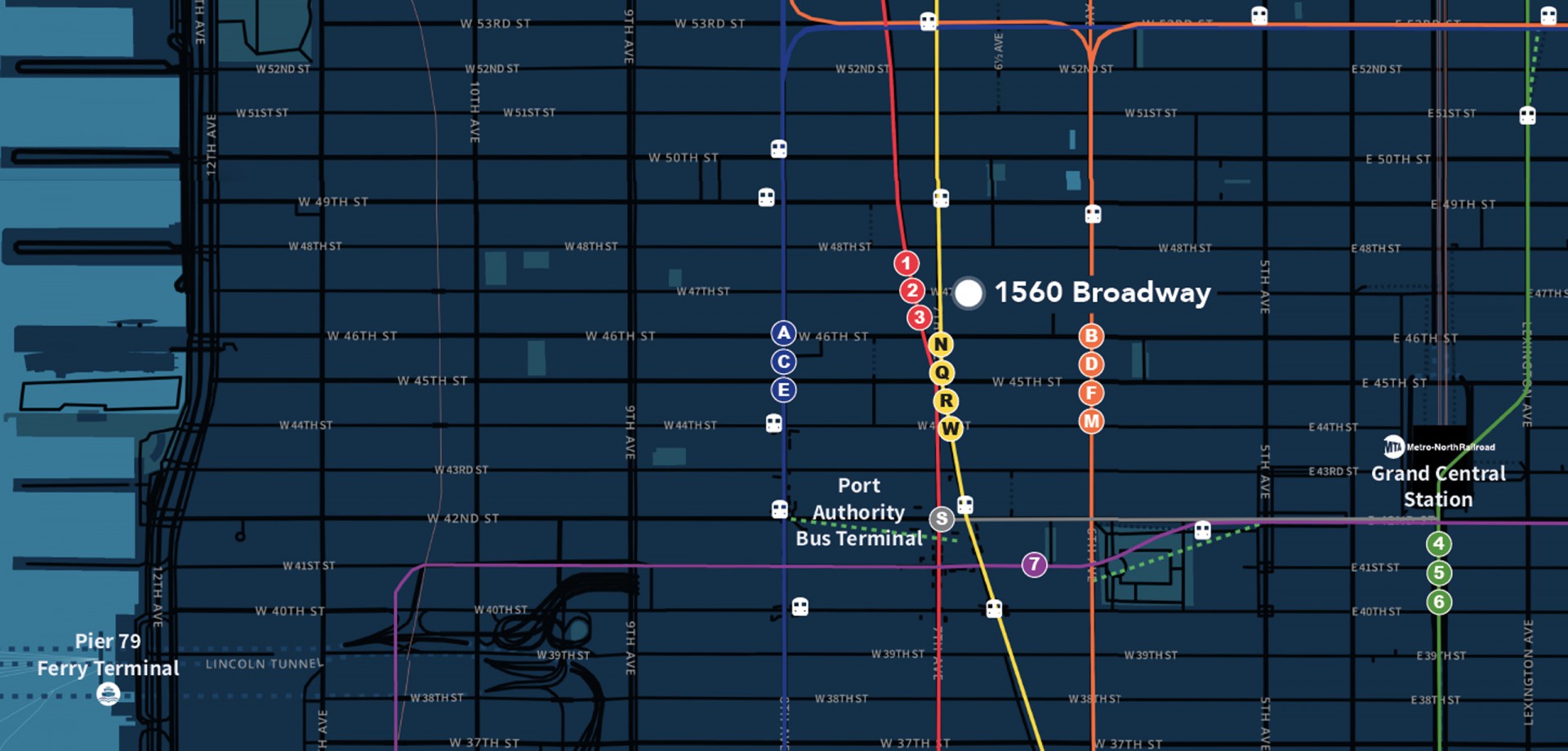 More Case Studies